Paul Stallman, MD
2 James Way, Suite 203
Pismo Beach, CA 93449
Phone: (805) 481-3733
Monday—Friday: 9 a.m.—5 p.m.

Reconstructive Procedures
Residents of the San Luis Obispo, Fresno and Santa Barbara areas who seek facial plastic surgery to correct facial problems can turn to Paul Stallman, MD with confidence. Dr. Stallman has advanced subspecialty training in the treatment of oculoplastic and orbital disorders. These are treated in a fashion which addresses the fundamental problem while achieving an aesthetically pleasing outcome.
Revision Surgery

Before & After Photos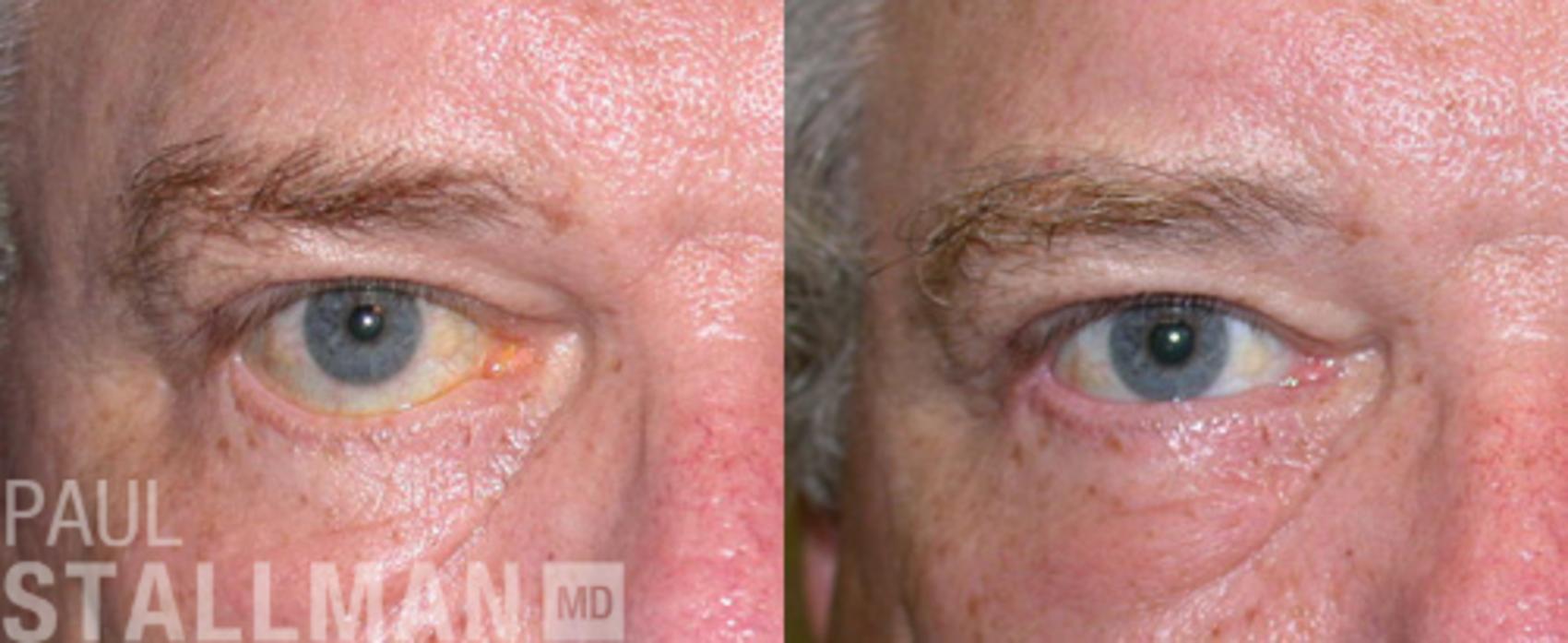 Before & After
Case #149
Correction of lower lid downward retraction after prior eyelid surgery

Before & After
Case #150
Correction of sagging lower lids (lower lid retraction following eyelid surgery) and correction of upper eyelid drooping(ptosis)
Keep in mind that each patient is unique and your results may vary.
Dr. Stallman's reconstructive procedures include:
Correction of excess eyelid skin (dermatochalasis), affecting vision. This is accomplished through blepharoplasty and brow lift surgery.
Correction of weak upper eyelids (acquired or congenital ptosis) such that the lid margin rests too low and blocks vision. Upper lid muscles are tightened so as to elevate the lid.
Correction of eyelids that turn in (entropion) or eyelids that sag outward (ectropion). Sometimes these conditions may be due to natural age-related relaxation of eyelid tissues. Other times they may be due to scarring from sun damage, trauma, burns or other diseases (cicatricial ectropion or entropion). These may be repaired with a variety of eyelid tightening procedures and will sometimes require grafting of skin or mucus membranes and mid-cheek elevating procedures.
Excision of skin cancers.
Repair of eyelid defects following trauma or surgery for skin cancer.
Tear duct (lacrimal) surgery.
Treatment of orbital diseases and surgery for orbital tumors.
Treatment and surgery for orbital fractures.
Treatment and surgery for thyroid related eyelid and orbital disease.
Repair of problems stemming from prior cosmetic surgery.
Treatment and surgery for patients with Bells Palsy or facial paralysis from other causes.
Treatment for blepharospasm, hemifacial spasm and other facial dystonias.
Surgery for the anophthalmic patient. Surgery for patients who need removal of blind eyes with repair by eye socket implants.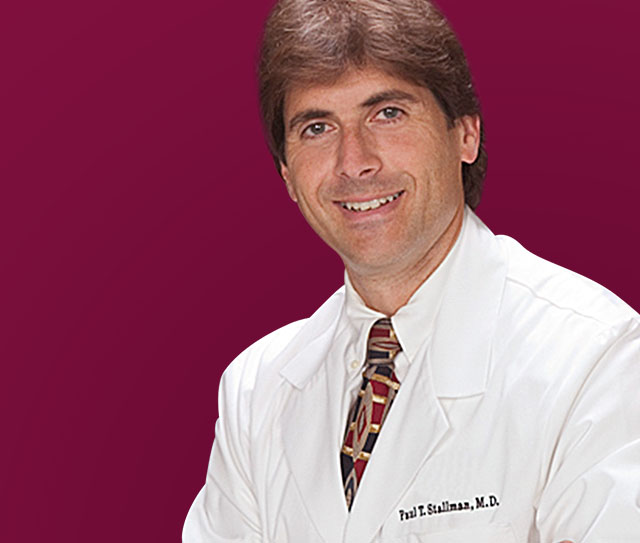 Get to Know Dr. Stallman
An oculofacial plastic surgeon, he specializes in cosmetic eyelid surgery and other facial rejuvenation procedures.
Meet the Doctor
If you live in a San Luis Obispo County community like Paso Robles or Arroyo Grande, or in a Santa Barbara County town like Santa Maria, we invite you to contact us at (805) 481-3733 or request a cosmetic consultation with Dr. Stallman. He also welcomes patients from the Central Valley, including men and women from Fresno and Bakersfield.
Back to Top