Paul Stallman, MD
2 James Way, Suite 203
Pismo Beach, CA 93449
Phone: (805) 481-3733
Monday—Friday: 9 a.m.—5 p.m.

Microneedling
Microneedling is one of the fastest growing aesthetic procedures at our San Luis Obispo County cosmetic surgery practice. There are many benefits to this treatment, including the improvement of fine lines, improved texture and pigmentation of skin, acne scar improvement, and improved pore size. It can also be used to improve the décolleté area and can benefit stretch marks. It is best performed as a medical-grade procedure by a physician or nurse, as is done in our practice in Pismo Beach.
To learn more about our microneedling treatments, please call our office at (805) 481-3733 or you can request a cosmetic consultation.
The Microneedling Procedure
Microneedling is a minimally invasive procedure, readily performed with the aid of a topical anesthetic. It is an advanced form of Percutaneous Collagen Induction Therapy (PCIT). Unlike rolling needle devices which can cause unnecessary trauma, our advanced micropen utilizes a reciprocating sterile cartridge of numerous tiny needles that moves vertically against the skin, creating thousands of microscopic channels into the superficial skin and dermis.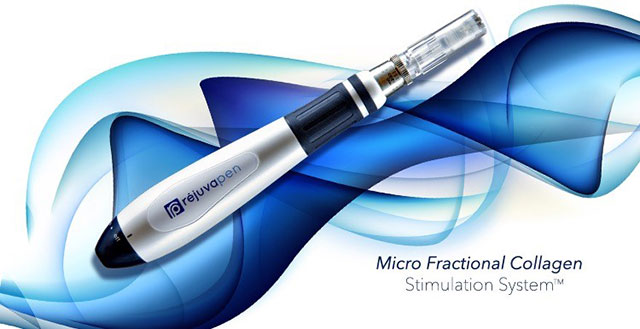 These controlled epidermal and dermal microinjuries stimulate the skin's healing and immune response to produce new collagen and elastin. The tiny injuries signal specialized stem cells in the body to migrate to the area and release pro-healing, anti-inflammatory signals (which control tissue repair and healing). Each treatment induces our own natural rejuvenating process without ablating or injuring the surface skin layers.
The treatment frequently incorporates topical growth factors and skin healing stimulants derived from stem cells, which are driven into the tiny channels created by the microneedle device. This further enhances the rejuvenating benefits to the skin. Often, PRP (Platelet-Rich Plasma) therapy is used along with microneedling, so as to provide even greater levels of skin improvement. PRP is derived from your own blood and is the component of blood rich in platelet growth factors and cytokines, which have been proven to enhance the quality of the skin. We also offer a modified form of microneedling that's enhanced with radiofrequency energy. Called RF microneedling, this approach helps stimulate collagen development deep within skin.
Experience Matters
Nurse practitioner Ann Marie is a highly trained and experienced aesthetic nurse injector and skin rejuvenation specialist who enjoys helping her patients look and feel their best.
With expertise in a comprehensive range of fillers, neuromodulators, lasers, and other skin rejuvenating procedures, Ann Marie develops customized treatment plans tailored to each patient's goals and aesthetic concerns. She has honed her approach over many years, holds several certifications, and has trained extensively with Dr. Paul Stallman.
Meet Ann Marie
Your Treatment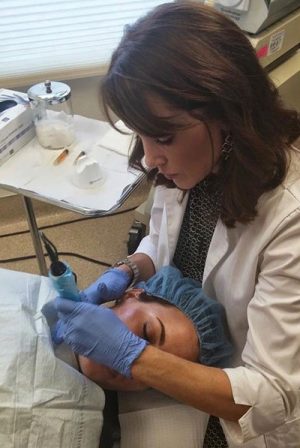 We are very excited to offer this treatment to patients in San Luis Obispo, Santa Maria, Pismo Beach, and the 5 cities area. Patients arrive at our Pismo Beach office, and a topical numbing gel is placed on the skin. The procedure takes approximately 20 to 30 minutes and is well tolerated by most people.
Immediately following treatment, the skin is moderately red but typically settles down dramatically within 24 hours, such that most people are able to work the next day. Patients are advised regarding appropriate post-procedure skin care. Several treatments, approximately one month apart, are usually recommended.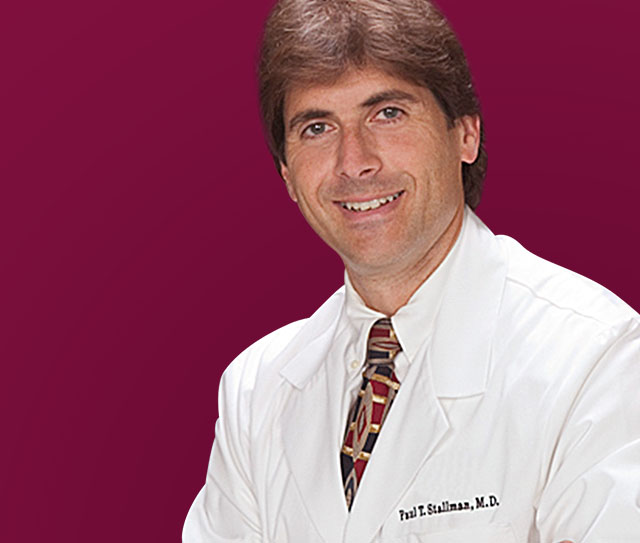 Get to Know Dr. Stallman
An oculofacial plastic surgeon, he specializes in cosmetic eyelid surgery and other facial rejuvenation procedures.
Meet the Doctor
Back to Top