Paul Stallman, MD
2 James Way, Suite 203
Pismo Beach, CA 93449
Phone: (805) 481-3733
Monday—Friday: 9 a.m.—5 p.m.

Chemical Peels
A chemical peel can be a very effective non-invasive approach to facial rejuvenation. Many in San Luis Obispo and Santa Barbara who don't feel ready for cosmetic surgery choose to refresh their tired facial skin with a chemical peel at Paul Stallman, MD in Pismo Beach.
Ongoing exposure to the elements, particularly the sun, results in weathering of our skin. Rough areas, irregular pigmentation, and fine lines and wrinkles slowly develop. One way to reverse some of these changes is with a chemical peel. Acidic solutions, often derived from fruit acids, are applied to the skin. Different strengths and types of solutions are applied to varying types of skin. This is performed on an outpatient basis.
If you live in San Luis Obispo County or Fresno County, or you're from a Santa Barbara County community like Santa Maria, we invite you to find out more about chemical peels by calling us  (805) 481-3733. You can also request a cosmetic consultation with Dr. Stallman or nurse practitioner Ann Marie Carvajal. During your consultation, they'll take the time to discuss the different procedures for removing fine lines and wrinkles. Before your visit, be sure to watch videos featuring Dr. Stallman to learn more about his most popular treatments.
Before & After
Photo Gallery
See the improvements that Dr. Stallman has made for his facial rejuvenation patients.
View Photo Gallery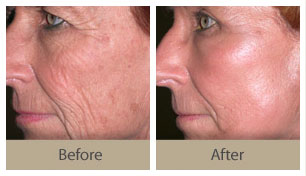 Chemical Peels in Pismo Beach with Dr. Stallman
First, Dr. Stallman evaluates your skin to determine whether you are a good candidate for a chemical peel. He may also recommend IPL treatments, BOTOX® Cosmetic injections, or other non-surgical procedures as alternatives or accompaniments.
Experience Matters
Nurse practitioner Ann Marie is a highly trained and experienced aesthetic nurse injector and skin rejuvenation specialist who enjoys helping her patients look and feel their best.
With expertise in a comprehensive range of fillers, neuromodulators, lasers, and other skin rejuvenating procedures, Ann Marie develops customized treatment plans tailored to each patient's goals and aesthetic concerns. She has honed her approach over many years, holds several certifications, and has trained extensively with Dr. Paul Stallman.
Meet Ann Marie
Most patients will experience mild to moderate exfoliation of the outer layers of their previously sun-damaged skin. By ten days this process is generally complete with refreshed, smoother new skin revealed. It is generally recommended that patients continue to care for their skin with sunscreens and mild glycolics after their chemical peel.
Though a chemical peel will not produce the same results as facial plastic surgery, most Santa Barbara, San Luis Obispo and Fresno County patients are very pleased with their results. Dr. Stallman works with men and women from Paso Robles and Atascadero to Arroyo Grande and Santa Maria on a regular basis. He'd like to develop a treatment plan for you. Call (805) 481-3733 or request a cosmetic consultation.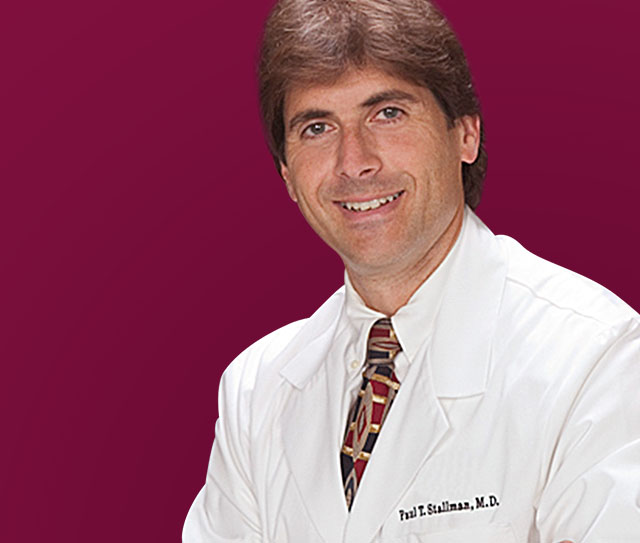 Get to Know Dr. Stallman
An oculofacial plastic surgeon, he specializes in cosmetic eyelid surgery and other facial rejuvenation procedures.
Meet the Doctor
Back to Top