Paul Stallman, MD
2 James Way, Suite 203
Pismo Beach, CA 93449
Phone: (805) 481-3733
Monday—Friday: 9 a.m.—5 p.m.

Platelet-Rich Plasma (PRP) Therapy
Many people who visit our San Luis Obispo County cosmetic surgery practice are concerned with aging of the skin. They note thinning of the skin, textural changes, fine and coarse lines, increased pore size, pigmentation, dark circles and "crepiness" under the eyes. Some of these issues are environmentally related or due to sun damage; others are a function of our collagen and elastin naturally degrading over time. For some time we have had the ability to improve skin via topical treatments such as chemical peels, laser skin resurfacing, and IPL (Intense Pulsed Light). PRP is a means of naturally rejuvenating one's skin with growth factors and cells derived from one's own body.
If you have interest in learning more about how PRP can benefit you, please call our office at (805) 481-3733 or request a consultation.
The PRP Procedure
Various mystical names have recently been used in association with this treatment, such as the "Vampire Facelift®". PRP therapy is really not a facelift substitute; instead, it's a method of improving the quality and texture of our skin, utilizing what's already in our own blood stream.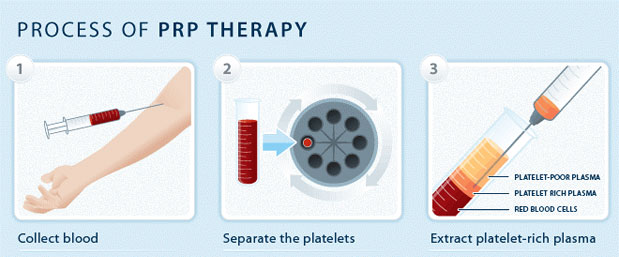 Platelet-rich plasma is the portion of our blood that contains platelet-associated growth factors, cytokines, and stem cells. These stimulate the skin to naturally repair and restore itself, and they can induce collagen formation and new blood vessel growth. The PRP can be injected under areas of fine lines, wrinkles, uneven pigmentation, dark under-eye circles, scars, or even be injected into the scalp to stimulate hair follicles in patients with thinning hair.
Experience Matters
Nurse practitioner Ann Marie is a highly trained and experienced aesthetic nurse injector and skin rejuvenation specialist who enjoys helping her patients look and feel their best.
With expertise in a comprehensive range of fillers, neuromodulators, lasers, and other skin rejuvenating procedures, Ann Marie develops customized treatment plans tailored to each patient's goals and aesthetic concerns. She has honed her approach over many years, holds several certifications, and has trained extensively with Dr. Paul Stallman.
Meet Ann Marie
Your Treatment
This procedure is now available to people on the Central Coast. Patients from San Luis Obispo, Paso Robles, Pismo Beach, and Santa Maria come to our Pismo Beach office for PRP treatments. These may be performed independently or in conjunction with dermal filler treatments or skin lasers. PRP therapy can also enhance the healing process after facial and eyelid surgeries.
During treatment, a small amount of blood is drawn, which is then separated into various layers using a centrifuge. The serum layer rich in platelets and growth factors is then isolated. While this is happening, a numbing gel is placed over the areas to be treated. The PRP is then injected into the areas of concern — or in the case of microneedling, it is applied topically and the microneedles drive it into the skin. Cool compresses are then applied. There may be some associated bruising, swelling, and redness, which typically fades over several days and can easily be covered with makeup.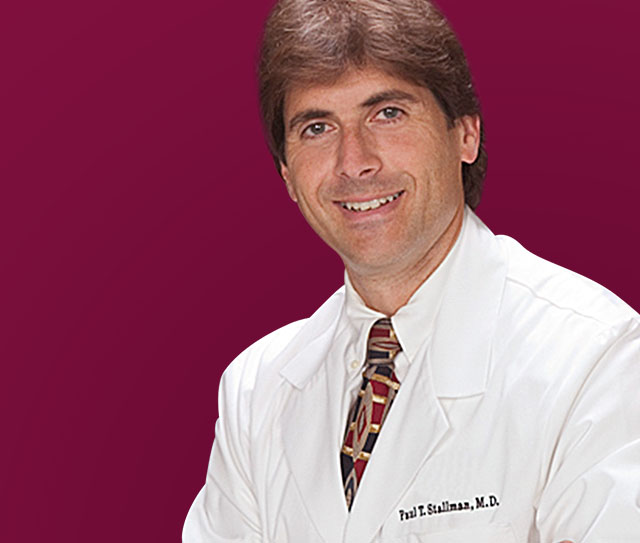 Get to Know Dr. Stallman
An oculofacial plastic surgeon, he specializes in cosmetic eyelid surgery and other facial rejuvenation procedures.
Meet the Doctor
Back to Top