Paul Stallman, MD
2 James Way, Suite 203
Pismo Beach, CA 93449
Phone: (805) 481-3733
Monday—Friday: 9 a.m.—5 p.m.

About The Practice
Why do more and more people from Central California towns like San Luis Obispo, Pismo Beach, Santa Maria and Fresno seek facial cosmetic plastic surgery? It's no secret—the eyes and face say a lot about us. They express our personalities, demeanor, youthfulness, and level of self confidence more than any other features. Unfortunately, age, heredity, gravity, and environmental factors such as sun damage can negatively impact our looks and mask our inner youthfulness. These factors may make us feel older and more tired than we really are.
Dr. Paul Stallman offers the rare combination of refined technique and experience. For those not quite ready for cosmetic surgery, non-invasive options such as BOTOX® Cosmetic treatments and chemical peels can be effective alternatives. At Paul Stallman, MD in Pismo Beach, facial rejuvenating procedures can help turn back time and give us a brighter, fresher, more relaxed appearance, helping us to feel our best.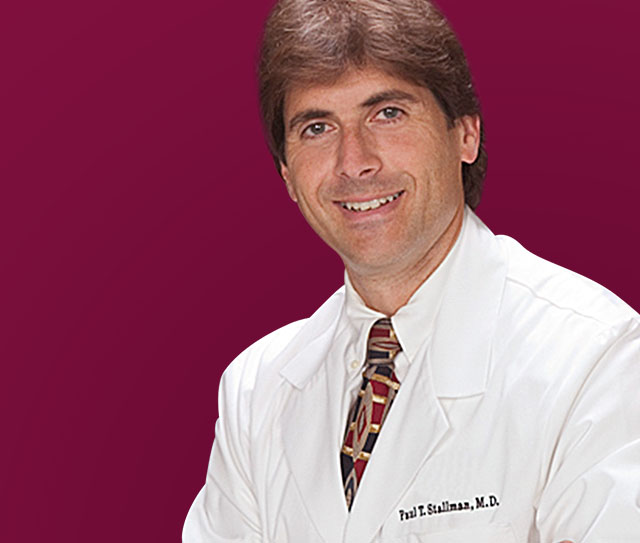 Get to Know Dr. Stallman
An oculofacial plastic surgeon, he specializes in cosmetic eyelid surgery and other facial rejuvenation procedures.
Meet the Doctor
Dr. Stallman and his team strive to provide outstanding, compassionate patient care beginning with personalized treatment plans. Each patient's goals and concerns are carefully evaluated so as to derive the best and safest treatment plan which is provided in a caring and confidential environment.
If you've been thinking about finding a facial plastic surgeon and you live in Fresno, Santa Maria or San Luis Obispo County, come in and meet Dr. Stallman. If you live in a Central Valley town like Bakersfield or Fresno, consider a plastic surgery getaway to Pismo Beach. We invite you to call (805) 481-3733 or request a cosmetic consultation with Dr. Stallman.
Back to Top