Paul Stallman, MD
2 James Way, Suite 203
Pismo Beach, CA 93449
Phone: (805) 481-3733
Monday—Friday: 9 a.m.—5 p.m.

Meet Shonra Weiss, RN, B.S.N.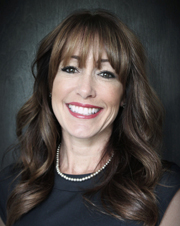 Shonra is our aesthetic nurse specialist at Paul Stallman, MD in Pismo Beach. She graduated with a Bachelor's of Science in nursing in 1997 from Saint Mary's/Samuel Merritt Intercollegiate Nursing Program. She has a strong clinical background in intensive care, cardiac critical care, and postoperative recovery. She also holds a Bachelor's Degree in Psychology from the University of California, Davis. She has served as a nurse mentor and trainer and in supervisory roles.
Shonra began working with board certified and fellowship trained Oculofacial plastic surgeon Dr. Stallman in San Luis Obispo in 2012 in the surgical setting. She received extensive training in the latest aesthetic treatment modalities directly under Dr. Stallman and industry experts. She is a certified nurse injector who brings an artistic eye and a gentle approach to her work, achieving natural, yet beautiful results. She focuses on each patient thoroughly to develop a comprehensive treatment plan that prioritizes the restoration of facial features.
---
Testimonials
"I recently had JUVÉDERM® lip injections done by Shonra. I've had them done several times in the past, but this was the first time being a patient of Shonra's. She was gentle, attentive, and her perfectionism and attention to detail was incredible. I think that's a testament to her care. Shonra really took her time to make sure everything was perfect and that I was happy. I would highly recommend her for any type of injections or treatments, as she made my experience pain free and gave me beautiful results!"
---
"Thank you so much, Shonra! My experience was amazing. The accommodation with my time constraints was awesome. I look forward to being back in the office soon."
---
"I made an appointment to see Dr. Stallman for BOTOX® and, to get in sooner, I was referred to Shonra, Dr. Stallman's nurse injector. I had never seen Shonra so I was a bit hesitant. However, once I got to the office, the entire staff eased my mind and made my entire experience awesome. Shonra is so personable, knowledgeable, and approachable, and made me feel very comfortable. Not only that, but I could see a difference with her injections within the first 2 days. I will recommend her to everyone and she is now my go-to girl for all my future beauty 'help.'"
---
"Feeling great! And I'm starting to look great! Shonra was excellent!"
---
"I am very happy with my treatment with Shonra. She did a great job and I really like her. She is so nice and thoughtful."
---
"Love my results and zero bruising! Shonra is fantastic!"
---
"Shonra was gentle with that needle. No bruising! Super knowledgeable and experienced. I'll definitely be back."
---
"I love, love this office and the staff! Shonra does absolutely amazing work! I am not new to BOTOX® and fillers, but when I found this office, I truly found a hidden gem in Pismo Beach! I have never looked better! Being married to somebody in the film industry, I've seen a lot of work from all over, and I feel that the best I've seen has come from Dr. Stallman's office. I look forward to coming in just to visit with all of the girls: They are absolutely the best, and they feel like friends. Any concerns are always carefully addressed and assessed by Shonra, and I always feel amazingly confident in her! I will never go anywhere else. I have found my fountain of youth, with the added bonus of a friendly, fun, and caring staff!"
Back to Top